After
surprise #1
last week, I had no idea that Matt had something special up his sleeve for Valentine's Day. On Valentine's morning, he gave me a card that said to have my bags packed by 3 p.m. Matt planned a surprise night away, just the two of us, to celebrate V-day. His parents were in town (more on that in a post to come) so we had some in-house babysitters to watch Caroline. V-day afternoon, we headed off to a fun hotel in town for some wonderful R&R. As soon as we pulled up to the hotel, this guy pulled in right behind us: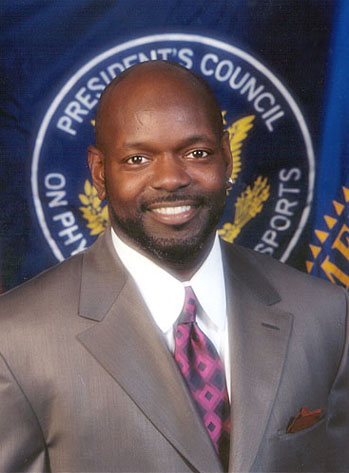 That's Emmitt Smith for all of you non-Cowboys fans out there in blogland. I was pretty excited to see this guy but Matt stopped me from asking to have my picture taken with him. I guess it would have been embarrassing to stop him for a pic while he's trying to check into a hotel with his wife. I tend to get a little carried away when I see famous people :-) I'm glad Matt stopped me! But I digress...when we got to our hotel we had some time to kill before dinner so we ordered the movie, Slumdog Millionaire, to our room. It's SO good...if you have not seen this, I highly recommend it! I can't remember the last time we watched a movie in the middle of the day without any interruptions. After the movie, we got ready and enjoyed a delicious dinner. So yummy! The dessert was
a chocolate lover's dream...fondue!! It was so pretty, I took a picture.

Some pics of Matt and me before and after dinner.

The hotel took this pic so I scanned it in...not the best quality...sorry
We got to sleep in the next morning and enjoy a long, leisurely brunch before heading home. It was nice and relaxing to get away for one night to have some one-on-one time with my sweet hubby. Even though it's SO hard to leave Caroline and be away from her for date nights or occasions like this one, Matt and I are always glad we did it in the end. For us, it helps keep our marriage priority which has been harder to do since having our little girl (at least for me anyway). Matt, thanks for such a great surprise...I love you so much and it was the perfect Valentine's gift for this momma :-)
P.S.--Stay tuned for Caroline's FIRST Valentine's Day!!